Ship&co offers a 'Partial Shipment' feature that allows you to split a single order into two or more shipments and create a shipping label for each. This feature enables you to partially fulfill an order on your ecommerce store.
Ship&co provides support for partial shipment on various e-commerce platforms and shops, including:
Shopify
eBay
BASE
Prestashop
Amazon
Magento
WooCommerce
With this capability, you can efficiently manage your orders and meet your customers' needs, even when orders need to be fulfilled in multiple shipments.
Partially ship/fulfill an order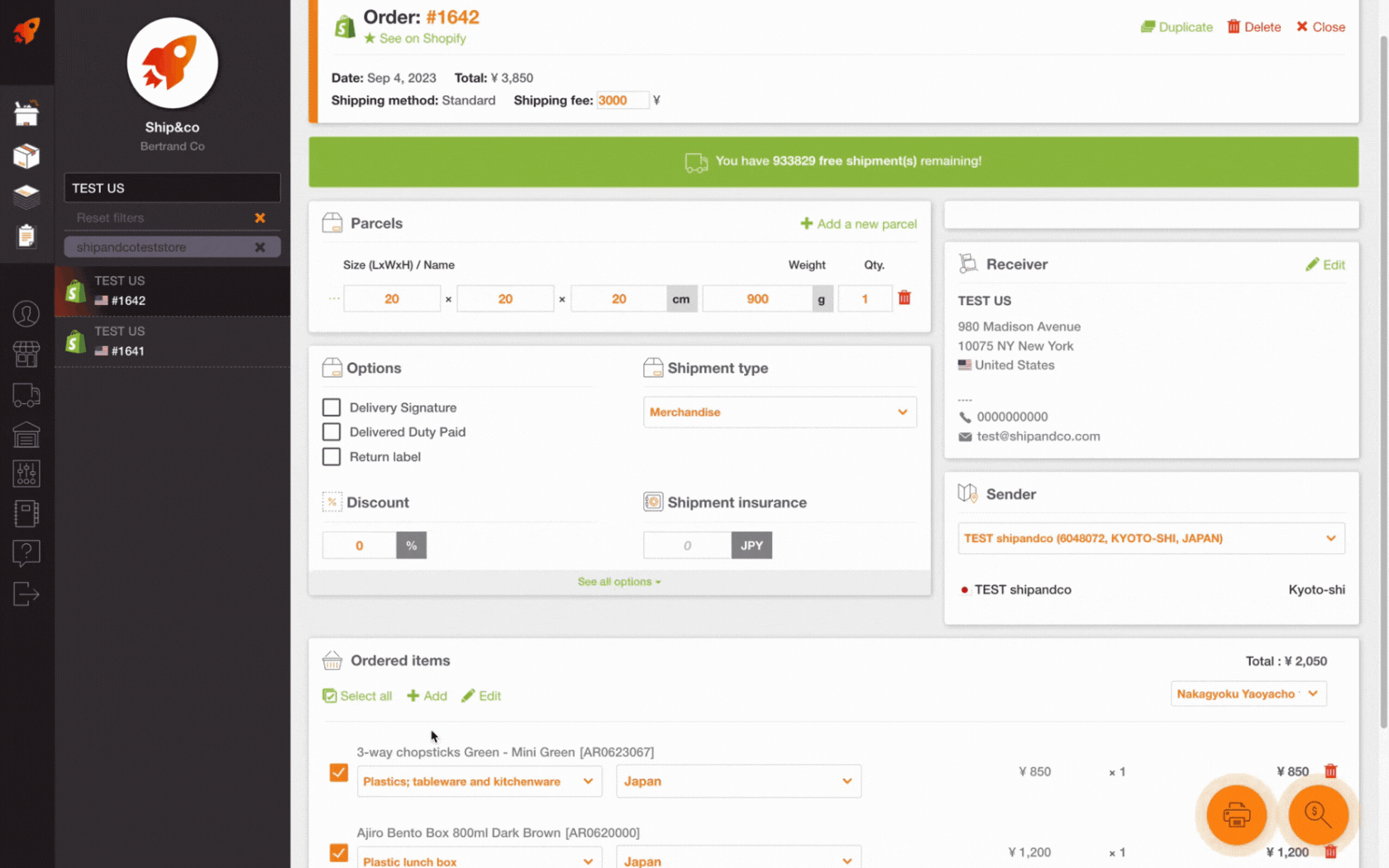 Go to Orders page.
Select one order you want to partially ship.
In Ordered items section, deselect the items you do not intend to ship this time.
Proceed to create a shipping label
Note: After partially ship/fulfill an order on Ship&co, the partially shipped order will be marked as Partial and remain in the Order List.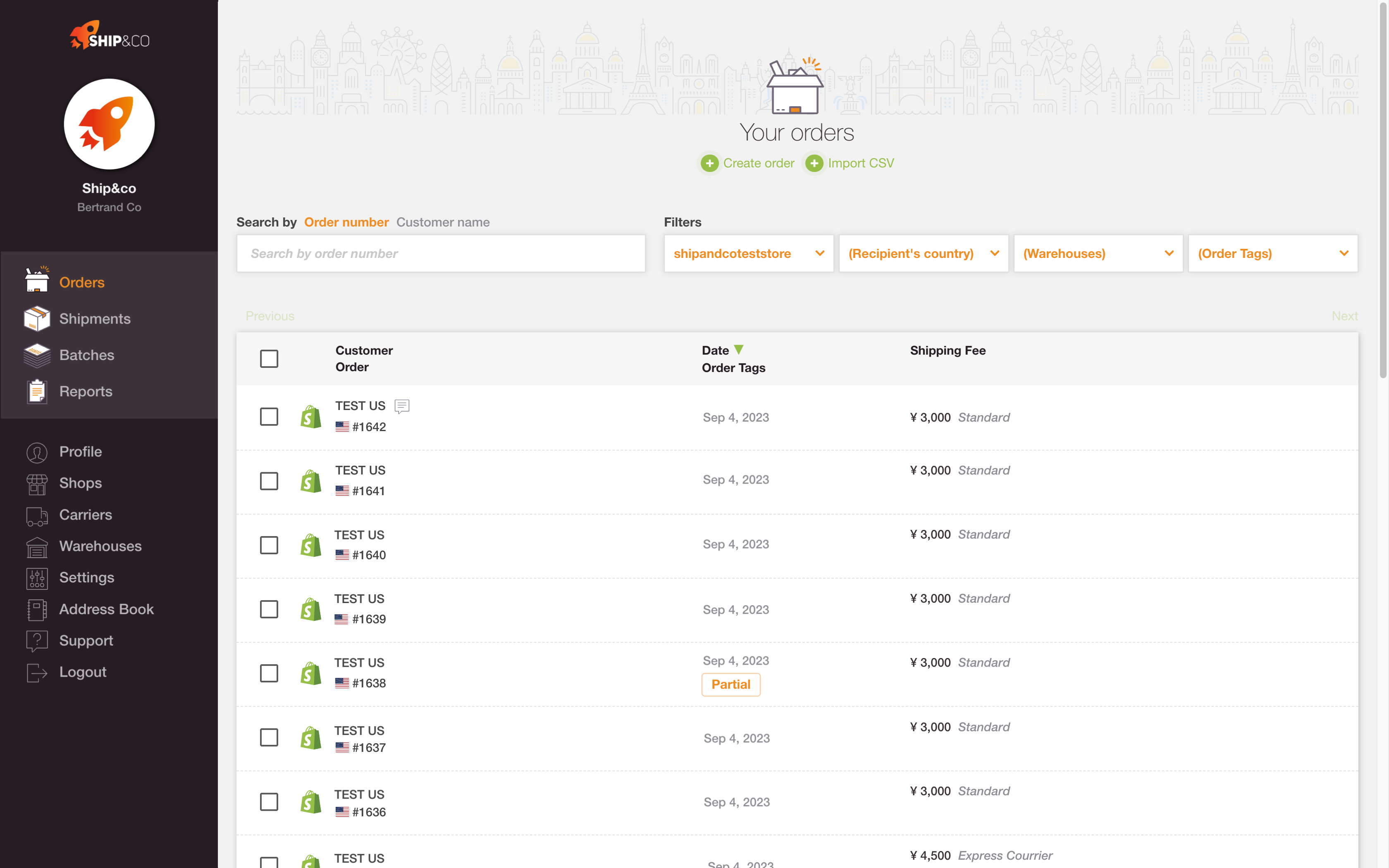 In the Order page of partially fulfilled order, you can see the fulfilled items on Item(s) fulfilled or non shippable section. If you want to ship the unfulfilled item, you can proceed with the item left in Ordered items section.