Ship&co allows users to create a return label for outbound shipment or create only an individual import label inside Ship&co dashboard when shipping with DHL Express and FedEx Express.
Creating a Shipping Label for Import Shipment
You can create the import label or return label for orders you have already created outbound label or you have already shipped out inside Ship&co.
Note: In case you are shipping with DHL Express, you need to newly set up the DHL import account on Ship&co Carriers page using your DHL import account. Follow our instructions to add a DHL account to Ship&co here. Please enter your DHL import account in Account Number field and skip the setting for Print return labels option.
To create a shipping label for import shipment, follow these steps:
Go to Warehouse Page.
On Warehouse list, click Create a new warehouse and the address you will use for sender address (e.g. your customers' address or the return address) and click Save.
Go to Orders Page.
Click Create Order and enter your address.
This address will be set a receiver address. Please make sure to set the same address registered for your carrier account.
Select that order and in Sender section, choose the Return address as sender address.
Click on Magnifying glass ( 🔍 ) in the right-button side.
Select the desired shipping option for your import shipment.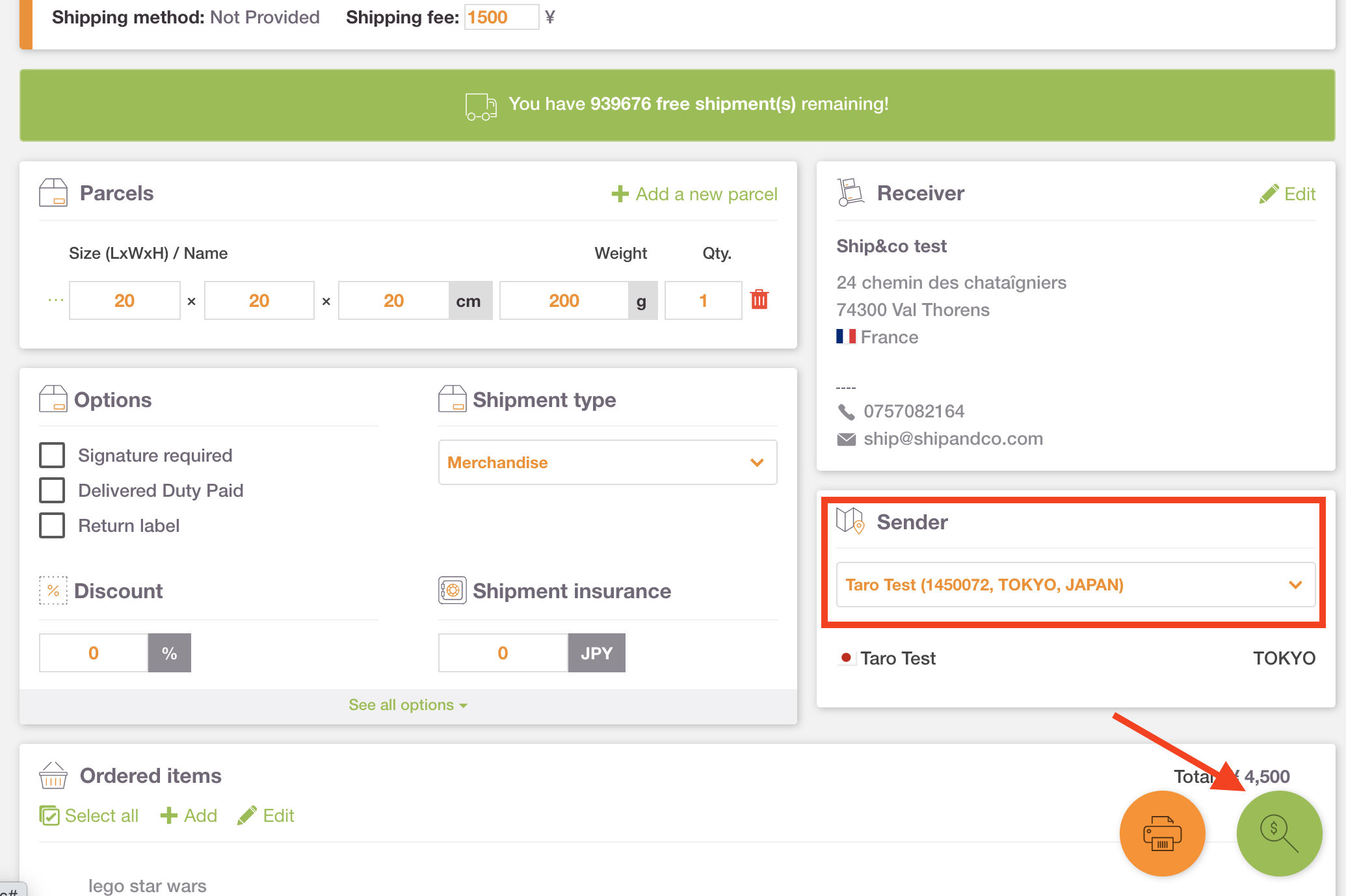 Now, your import label is created. You can send the PDF file to your customer in case you need them to send the parcel back to your warehouse.