The following contents were reflected in the system from February 3rd, 2021, JST:

On the FedEx settings page under "Carriers", please upload a company/store logo image (Letterhead) as well as a shipper's signature image in advance, if you plan to ship with FedEx.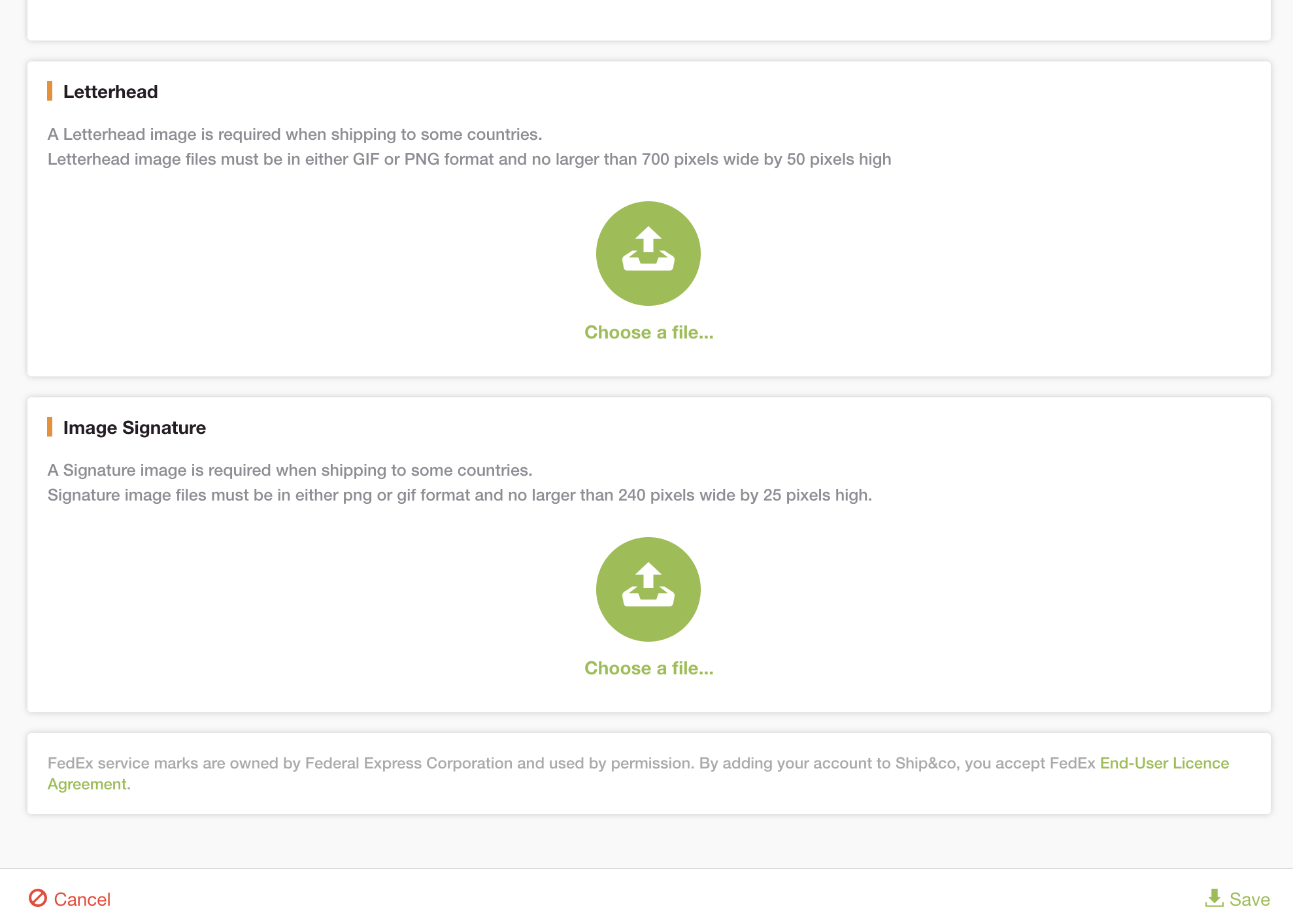 (If you do not have a specific store logo, or if you would like to create a signature image in a hurry for shipping with FedEx, please check here for some easy methods to quickly create your logo/signature image free of charge.)
Please note that if you do not upload these image files, you will not be able to use FedEx Electronic Transaction Documents (ETD), or an error will occur when creating a shipping label for some specific destination countries that require these data.
Also, with this update, the number of FedEx ETD compatible labels that are automatically created will be 2 for many shipments, and you will only need to attach only those 2 papers when you ship, which will be more eco-friendly than before!