Surcharges are an additional fee applied to the shipping rates. In case of DHL Express, the surcharge can be added for the particular scenarios such as remote area delivery, remote area pickup, oversize piece, overweight piece, emergency situation, peak season, shipment insurance, etc.
DHL Express shipping surcharges will be displayed alongside the shipping rates before creating shipping label in Ship&co. This helps you make an informed decision on the best option for your shipment, while avoiding any unexpected costs.
Checking DHL surcharges before creating shipping label
If you are using Ship&co to create DHL shipping label, no worries, you can check the additional surcharges included in the estimated shipping rate displayed in the shipping rates section before creating a shipping label.
The shipping rates displayed in Ship&co include surcharges for exceptional activity (handling fees) and fuel surcharges.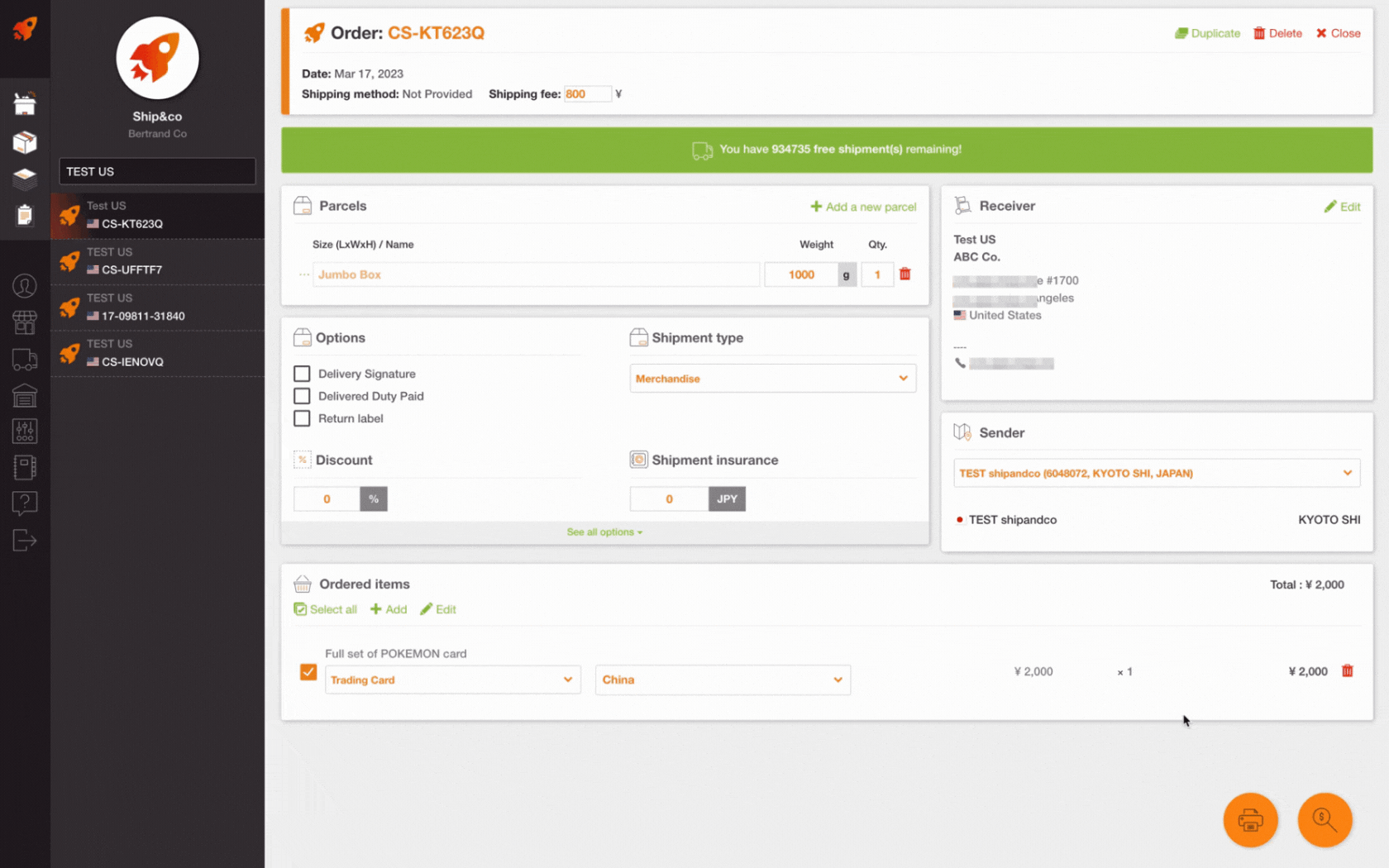 Note: If you opt for the DDP (Delivered Duty Paid) option for your DHL shipment, please note that the DHL local tax prepayment handling fee is not included in the estimated shipping rate displayed in Ship&co.