When using the main account 
 Enter the Fedex account number (9 digits), and press "Submit."  
The meter number (9 digits) is then automatically entered. 
If you do not have an account, please register one here.
When using a test account
After completing the above account registration process, the test account and the test mode Meter Number is automatically entered.  
If you would like to issue FedEx labels experimentally (issue test shipping labels), please use this test account. 
When issuing test labels, there is no shipping label issue fee and no shipping fee.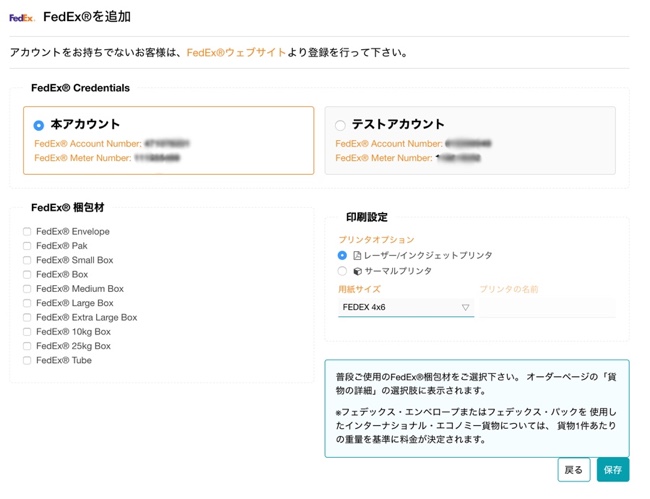 FedEx Packaging Material
Please select the FedEx packaging material you normally use. This is displayed in the "ordered items" option on the order page.
Printer Configuration
Please choose the type of printer you use when printing shipping labels.  
You can choose laser/inkjet printers, or thermal printers. 
For instructions on setting up thermal printers, please see this page.