On the order page, there are 4 main types of useful icons that can appear next to an order. Let's go through each in detail.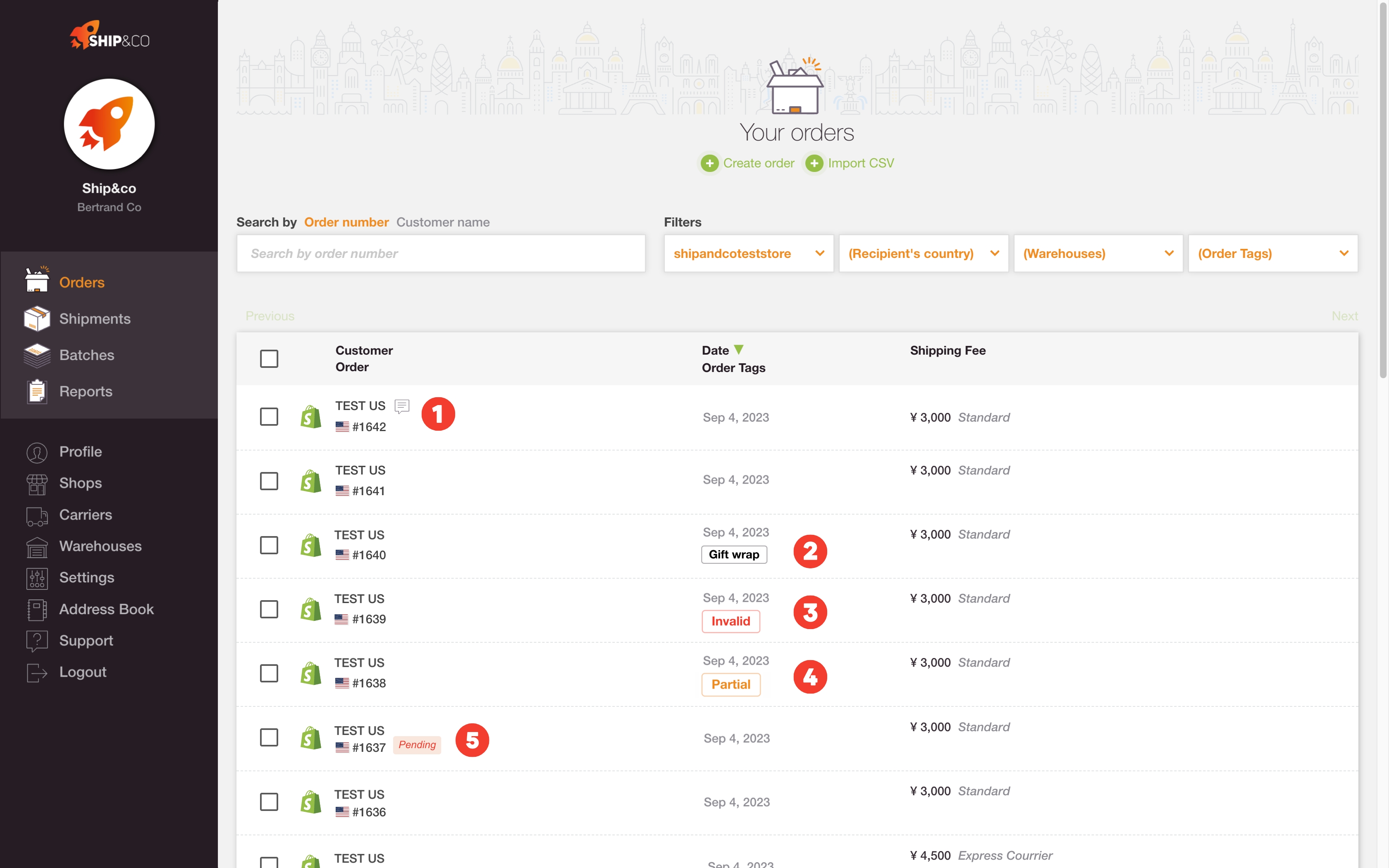 ① Customer Notes Icon
This text bubble icon indicates that the customer has left a note about shipping - for example, if they would like the parcel to be left at the reception of office building. This icon will be especially useful for customers doing bulk printing of labels (i.e. processing multiple labels at once instead of going into each order page), as orders with the notes icon can be processed individually, and the rest in bulk.
② Shopify Order Tag Icon
Shopify Order Tag Icon appears on Shopify order that Shopify order tag is added and order tag is added to Ship&co. More about this feature on this article.
③ Invalid Icon
Invalid icon means that the order lacks certain details required to create a shipment - for example, no destination address.
④ Partial Icon
The Partial icon means that the order has been partially fulfilled, and the remaining items yet to be fulfilled are being shown in the order. For example, if the order had 5 items and 3 items have been fulfilled in 1 shipment, the remaining 2 items will be left to be fulfilled for the order, which will be indicated with the Partial icon.
⑤ Payment status icons
For Shopify, orders of various payment status can be imported to Ship&co - so even if the order is not fully paid, and is instead, unpaid, pending payment, or partially paid, the order will be imported. In the case of orders not fully paid, the payment status will be displayed as an icon. More about this feature on this article.