The Product Types list is located on the Application settings page on "Settings". It is where you can register category names of your selling items. There is no limit to the number of registrations.
What to add on Product Types list:
Goods Description:

A product type or a product category name in English

HS Code:

A 6-digit number used to assess customs duties and taxes at Customs.

Country of Origin
International shipment:
For cross-border shipping, it is important to send the product type, HS code*, and country of origin to the shipping carrier when creating the shipping labels.
This will be used for the customs clearance process. If you wish to specify the product type in order to avoid high tariff billing, we recommend that you register the HS code. You can select the correct product types at order page when creating shipping labels. The selected product type(s) will be reflected in your shipment.
*The registration of the HS code is optional.
Domestic shipment:
For domestic shipping, if you prefer to show a category name instead of items names from your store. Please mark that product type as '★ Default'.
Please note that there will be no pull-down menu on "Ordered Items" and you only allow to set one product type as default at a time.

In case of Shopify store, the customs clearance information registered in Shopify Product page is auto-synced. Please find more details here.
How to edit Product Types list:
When you create a new Ship&co account, a sample of product types such as "Printed Books" and "Green Tea" is initially registered in the product types list. Please edit them to the product types that you actually sell and ship.
Please follow steps below to edit:
Click 'Edit' on Product Types list to edit or 'Add a new product type' to add the product type you use

Click '★ Default' at the most commonly shipped product type to mark that product type as a default option for your shipment

How to select Product Types for shipment:
After registering, please select the product type corresponding to the item.
1. Go to "Orders" → click on the order which you would like to create a shipping label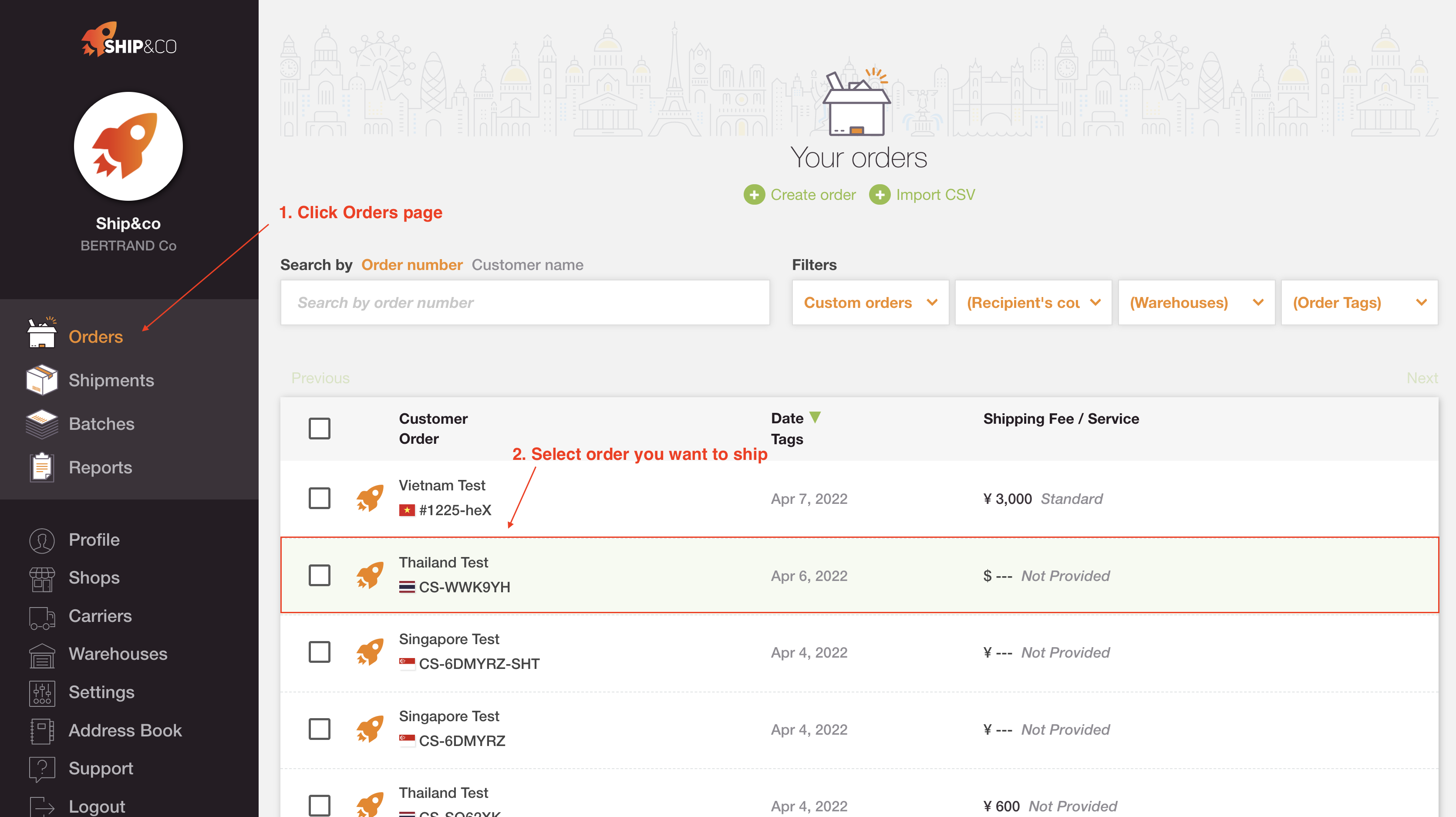 2. Select the product type corresponding to the item from the pull-down of "Ordered Items" on the order screen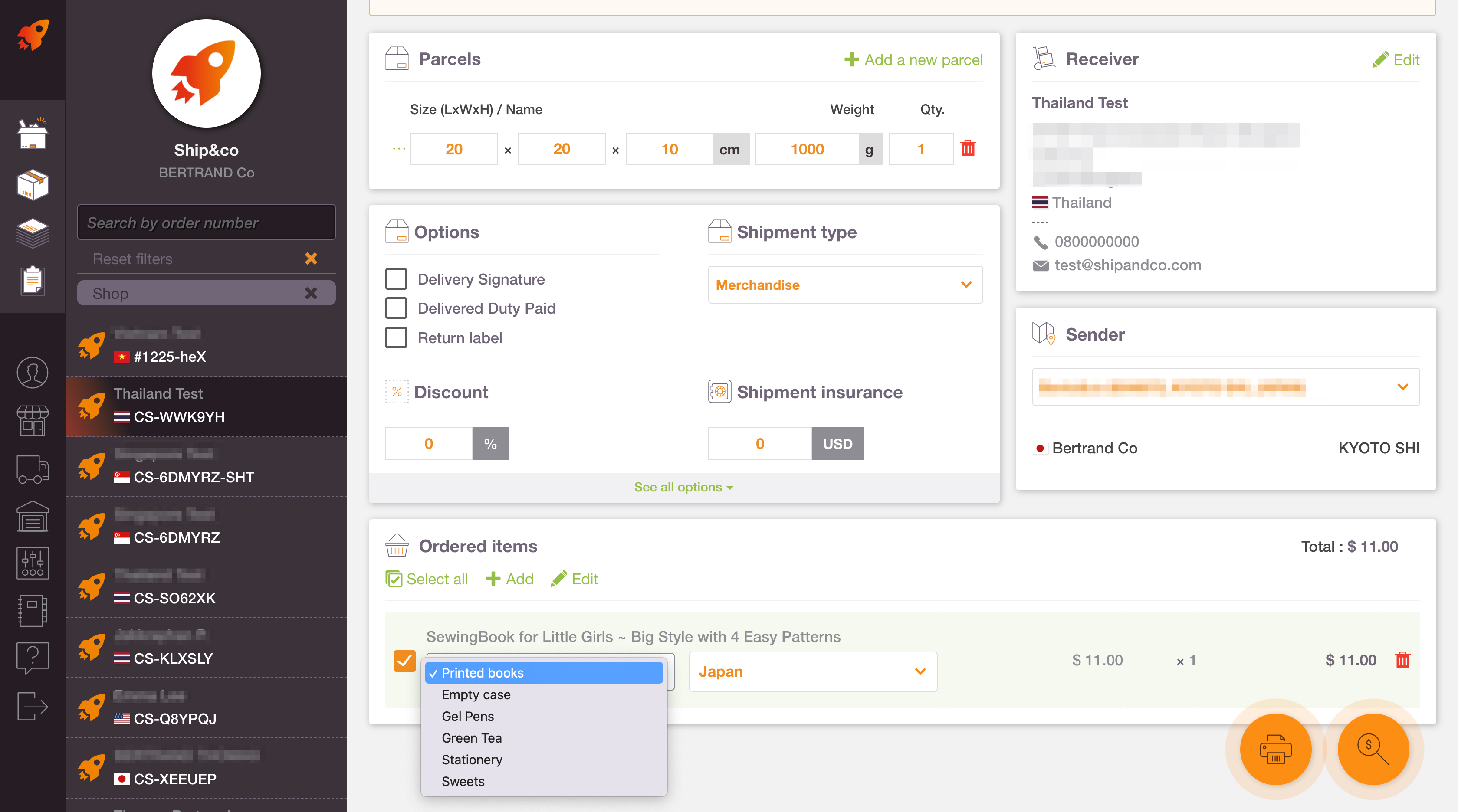 In case the Use Product Types setting is ON:
Ship&co users can select either to reflect the product name or the product type on the shipping labels and commercial invoices (for international shipment). This is based on your Commercial Invoice Settings.
If you want to use Product Types instead of product name on the shipping labels, please set the "Use Product Types instead of product name" setting as preferred - International Only, Domestic Only, or Both