When an order contains a SKU with a quantity of 2 or more and if you need to ship the items in more than 1 parcel, here is what to do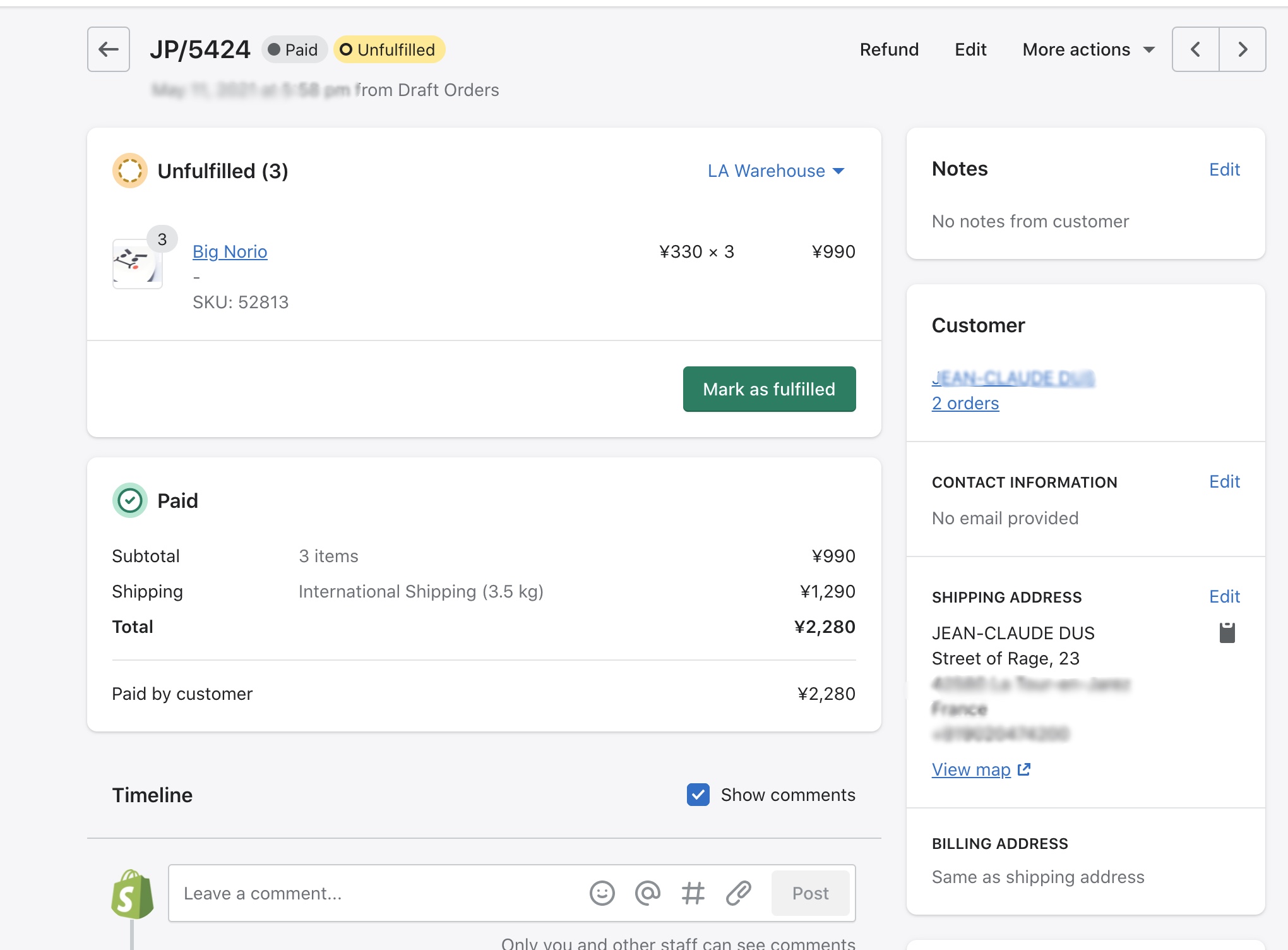 One order, one SKU, with a quantity of 3 here.

Click on "edit" - you can then add the same item in the order on Shopify: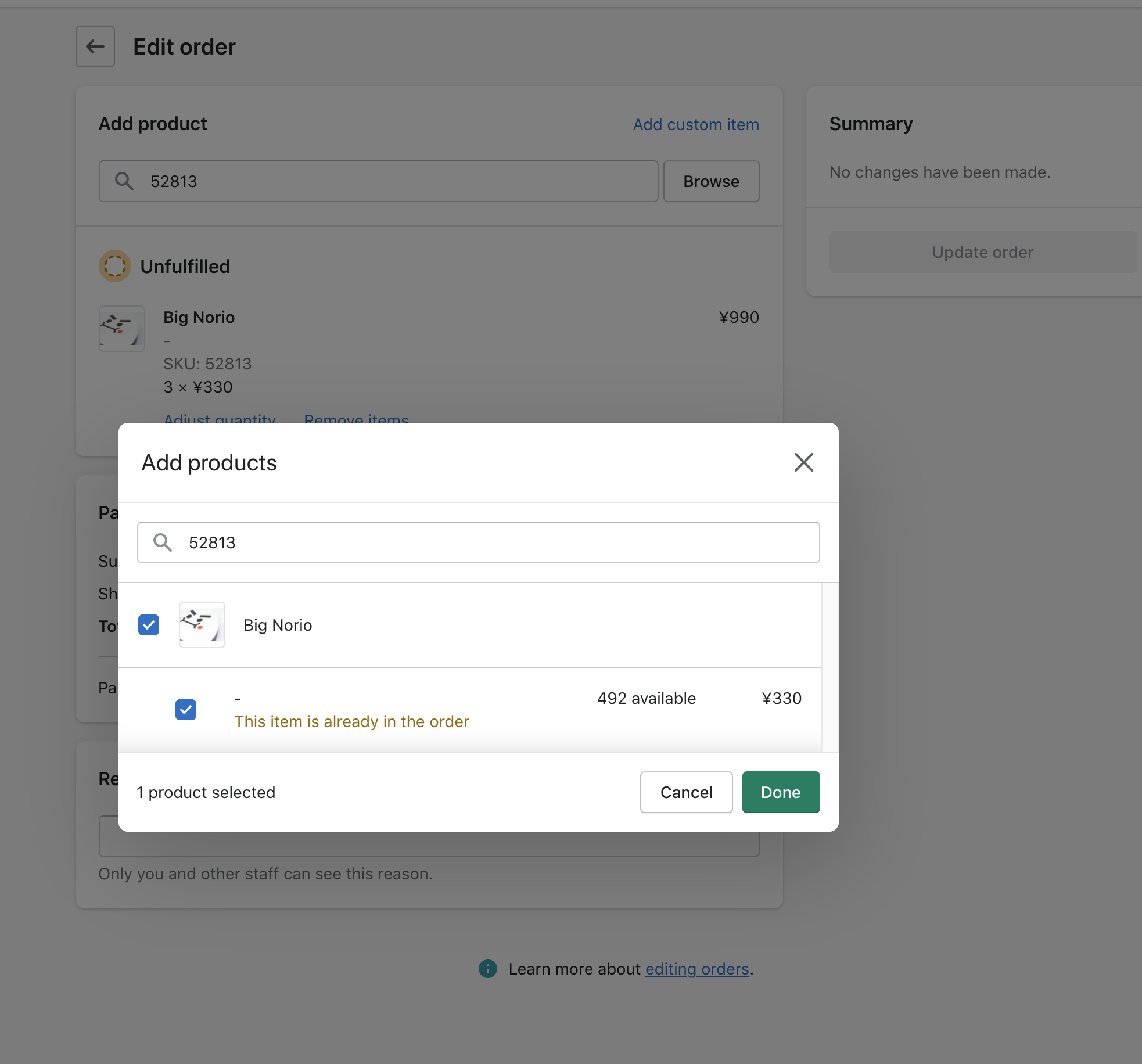 You can then adjust the quantity of the item: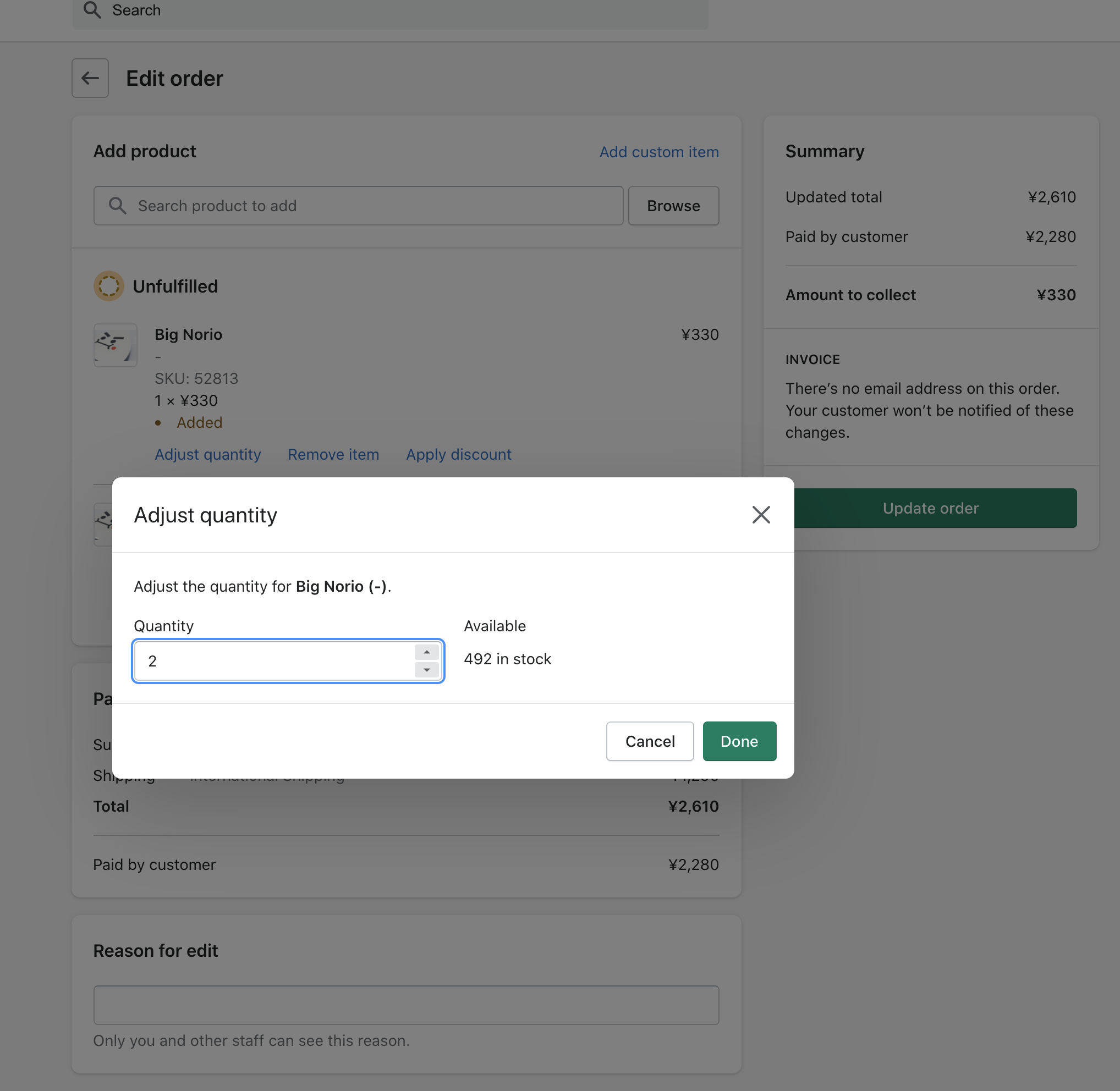 By adding the same item and adjusting quantity, your order is now shown this way in your Shopify admin.
The customer doesn't need to be notified about this change.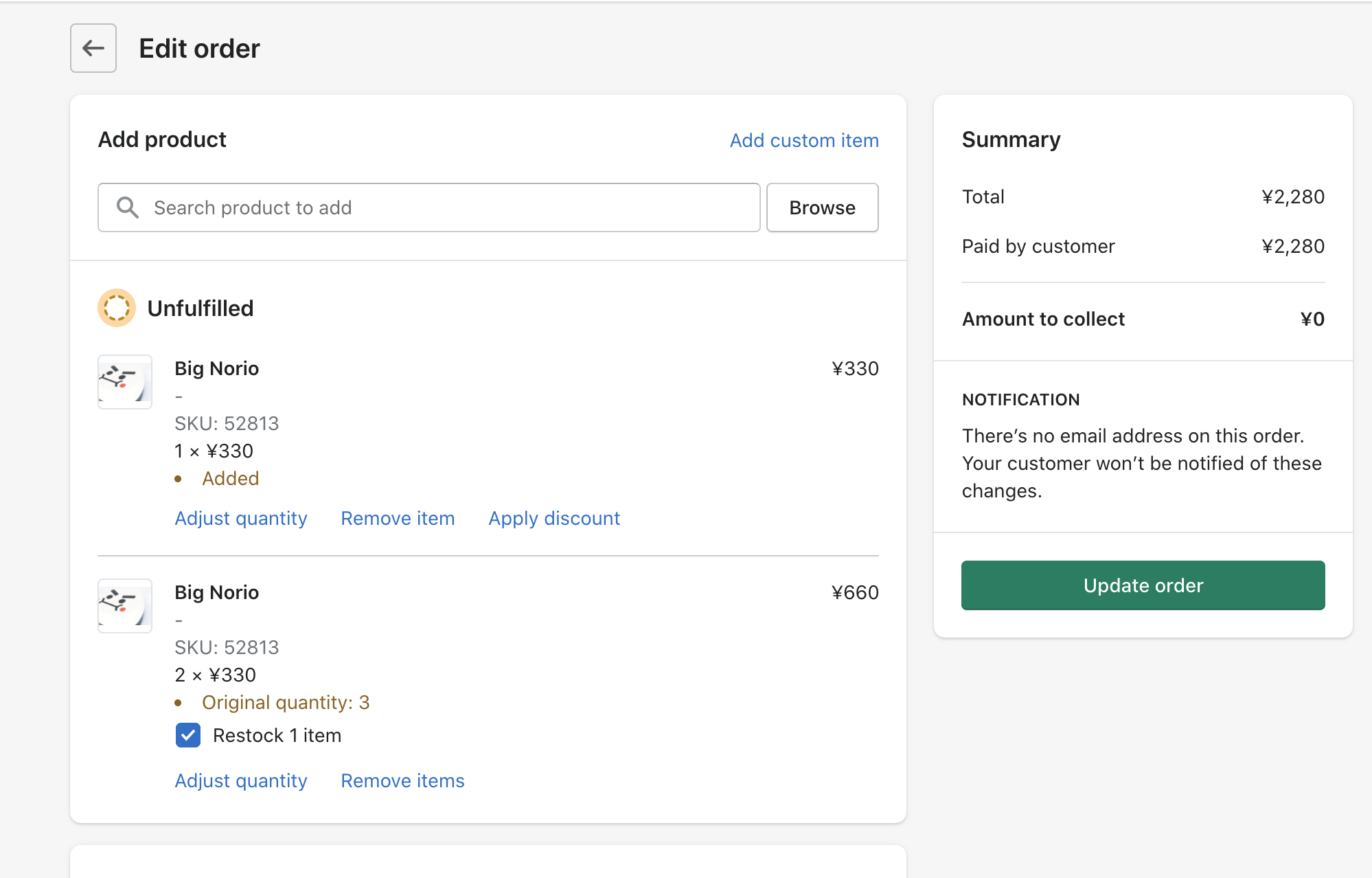 On Ship&co, the order will be automatically updated,
You can then easily un-check the item you need to do a partial fulfillment. Follow this page to know how to do a partial shipment.