Ship&co supports DHL Digital Invoices, also known as Paperless Trade (PLT). PLT eliminates the need to affix invoices directly on the cargo, thus reducing shipping preparation time, minimizing the amount of paper used, and speeding up customs clearance procedures.
Please note:
In order to use DHL's PLT service with Ship&co, you must first register an image of your signature in Ship&co's 'Commercial Invoice Preferences' section under Settings in advance. This signature is used for electronic invoices created by in DHL's system.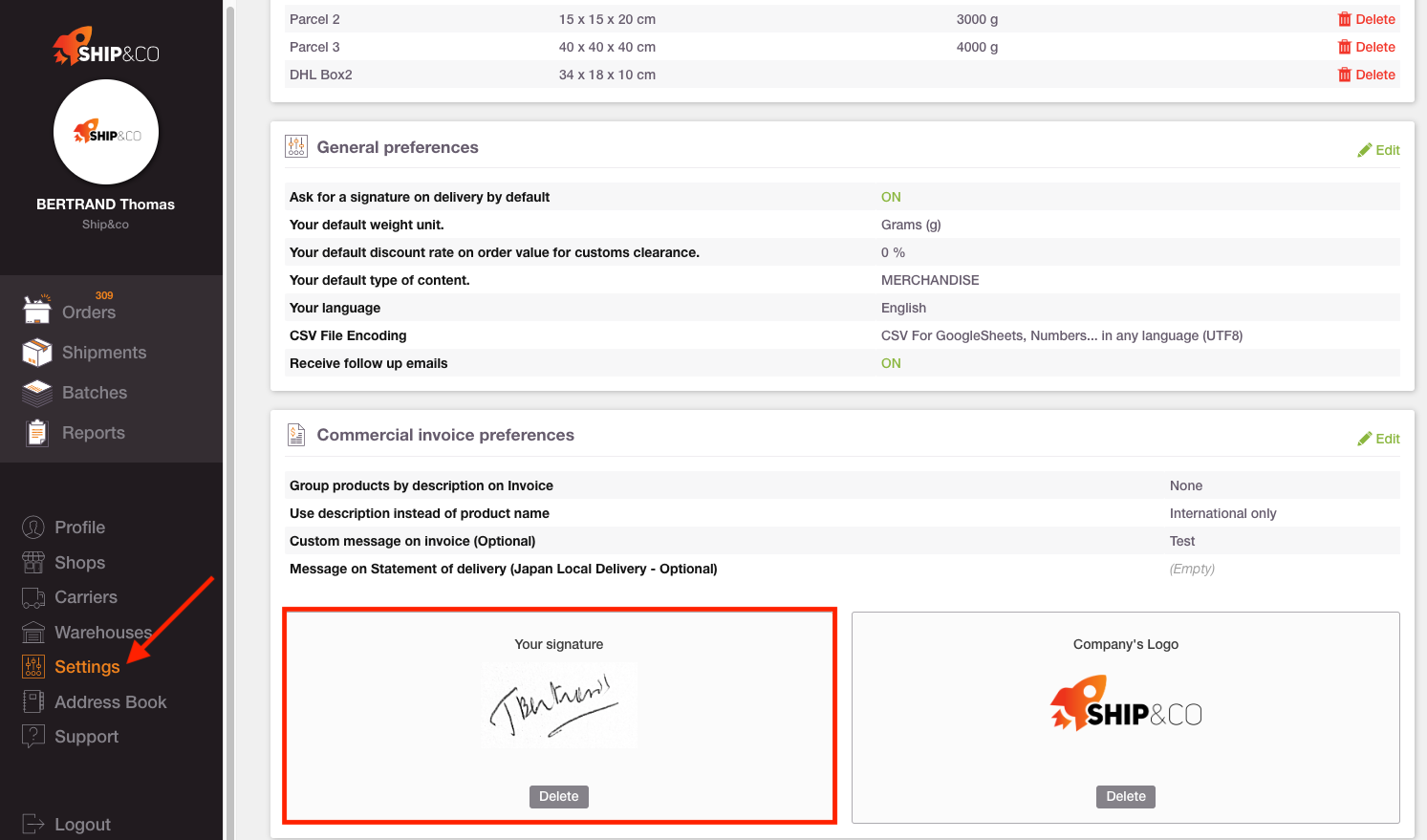 * Available image files: JPEG, JPG, PNG, GIF
* Image file should be smaller than 1MB.
PLT can be used with many exporting and destination countries, yet there are some countries that are not supported. Furthermore, even if the destination country is supported by PLT, preferential trade may require you to file an invoice in its original form, in which case PLT is not suitable. For more details about PLT, click here.
If you cannot use PLT, the Ship&co shipping label creation screen will display a message stating 'Your PLT request is failed or is not available for the destination country. Please print the customs documents for this shipment instead'. In that case, please print the invoice separately, and affix it together with the shipping label to the package.
<DHL PLT shipping label sample>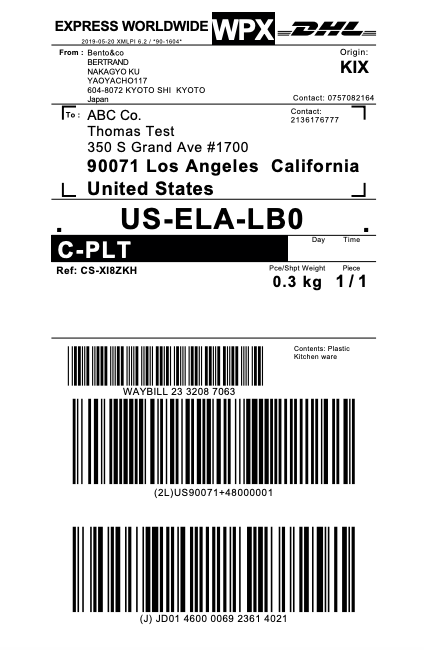 When PLT is available, only the label above (1 page) is necessary to be printed out. No need to attach "Waybill Doc" or Commercial Invoice. 



In the case of multiple parcel labels, one label per parcel will be created. Please print out all labels, and attach each label to each parcel.