Navigate to the Order page as per the image below, and then enter the relevant details of the cargo (size of the parcels, discounts etc), and click on the "fare confirmation logo".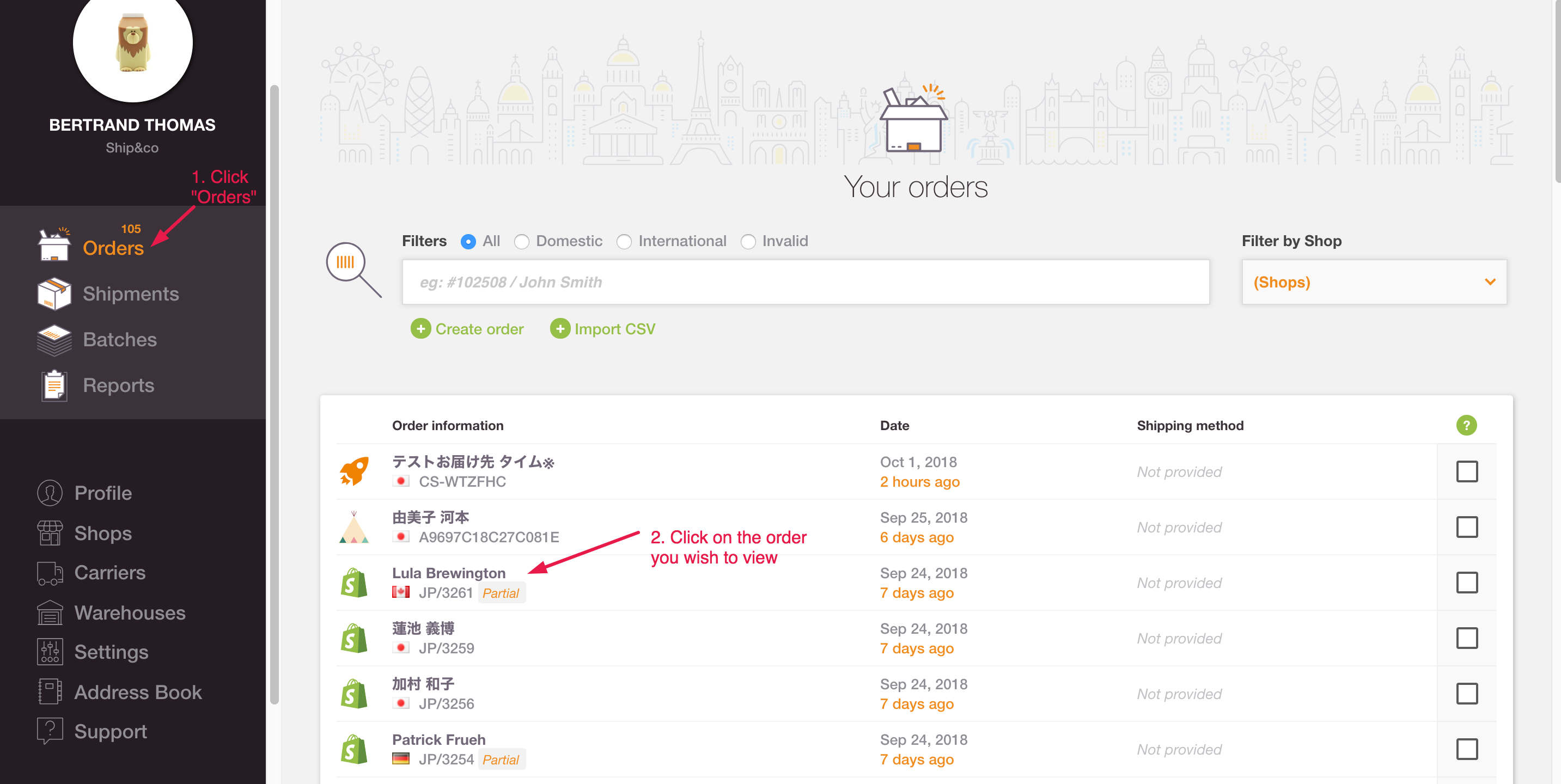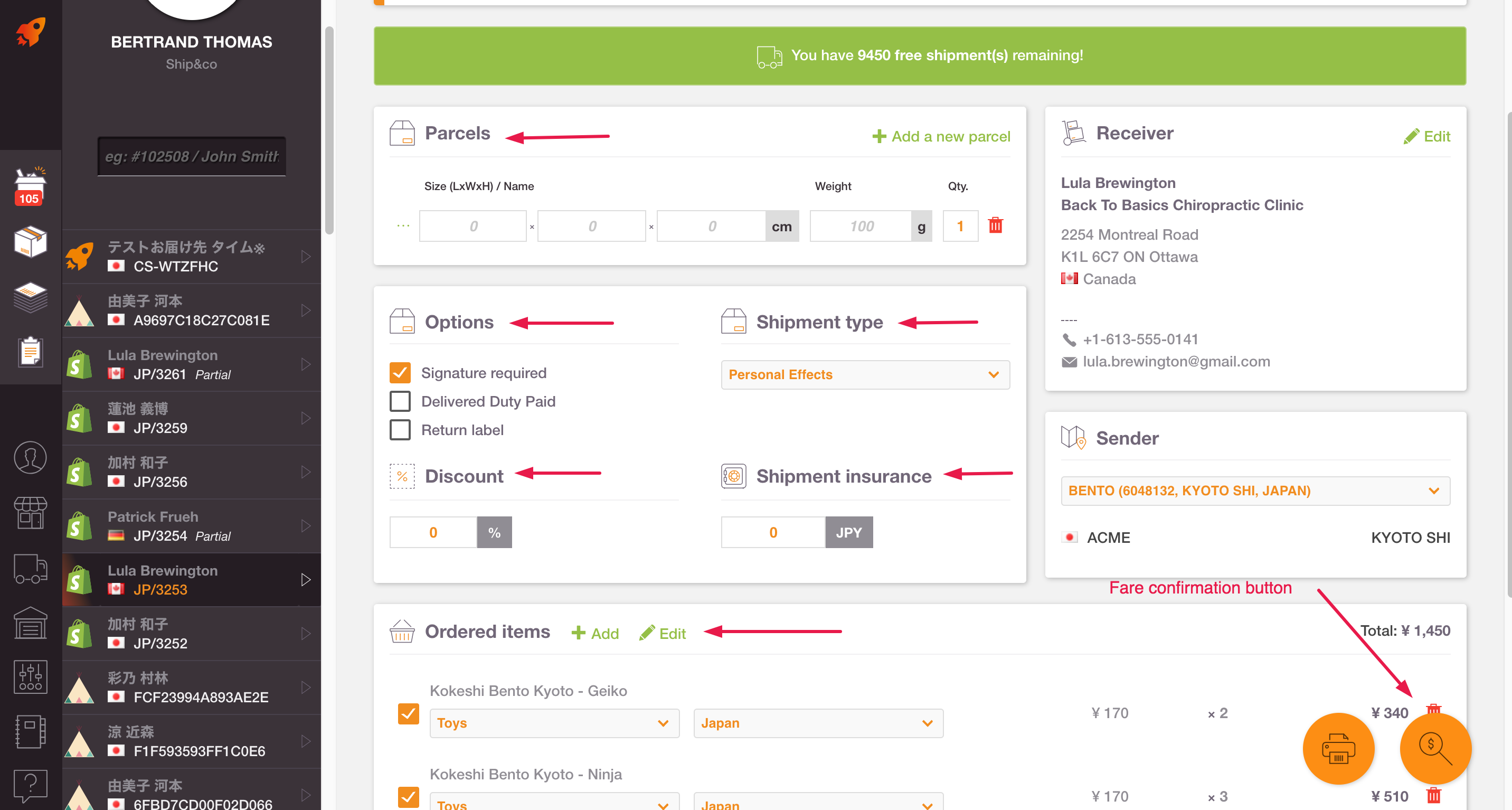 The registration fee for the registered shipping company is displayed on the right side in a descending order based on price. Click on your desired shipping company.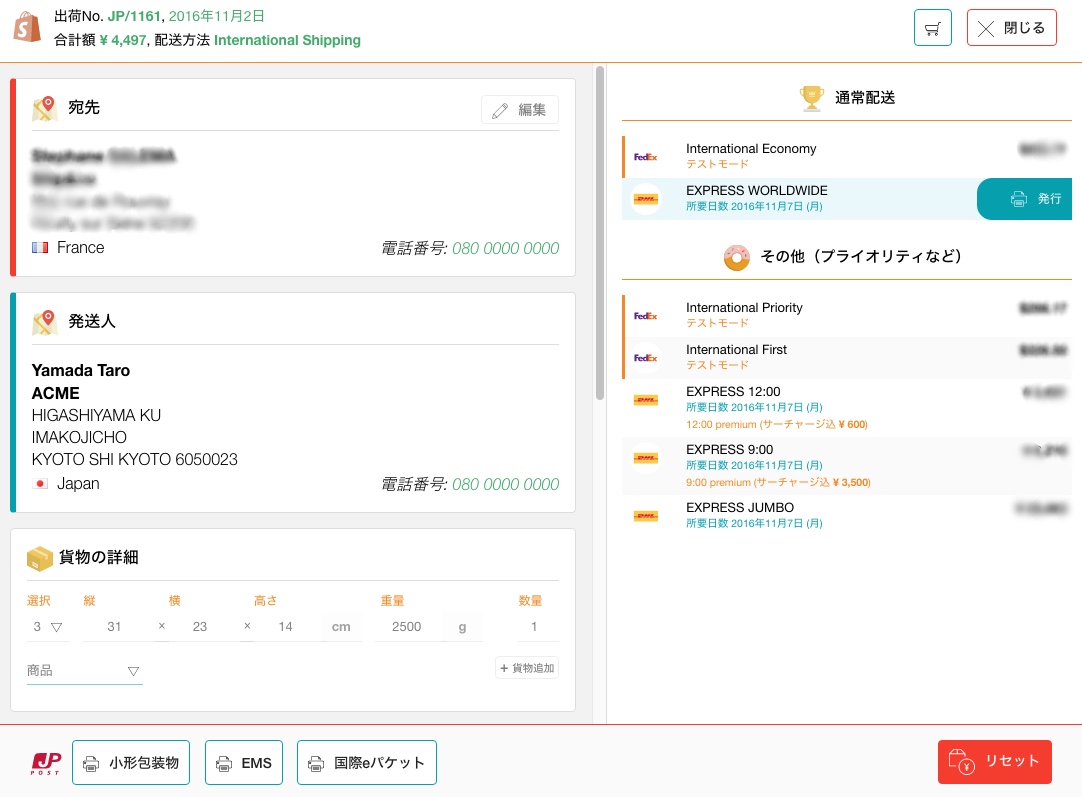 The screen will change to the one below, and the shipping label will be issued at the same time as the invoice. Press the "shipping label display" button, and press the "print shipping label", then the "print invoice" button (print two copies).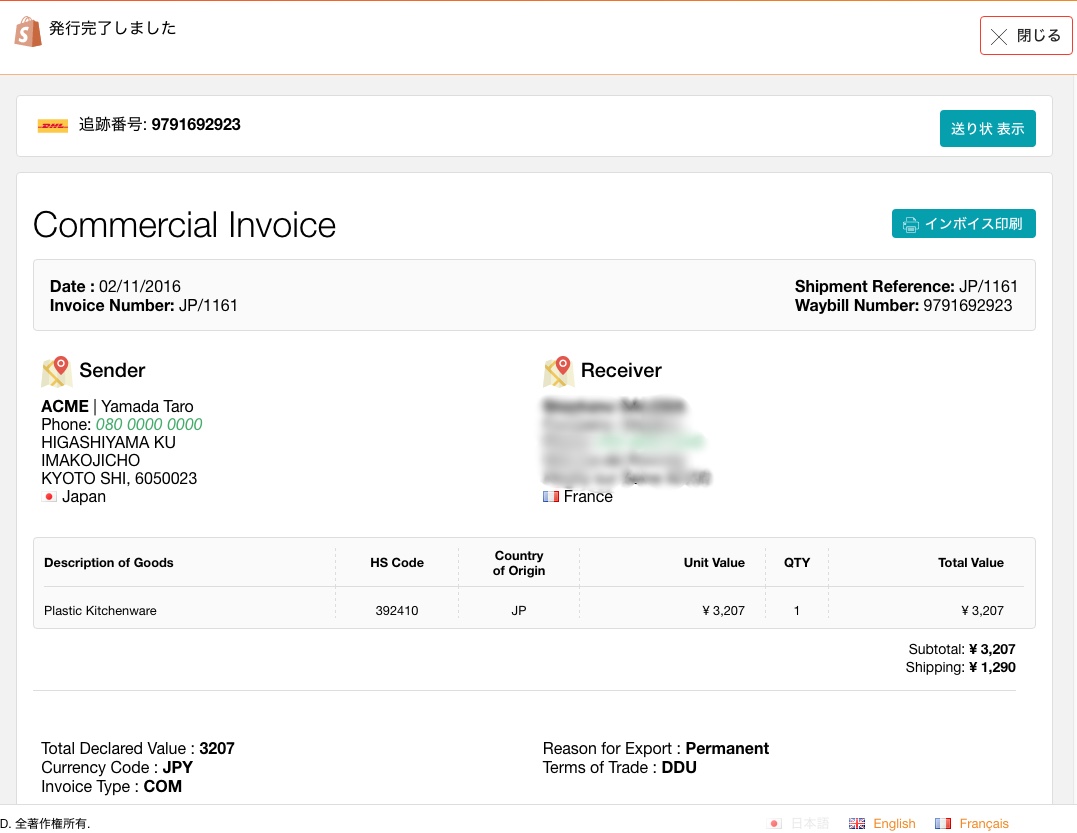 <Shipping Label sample (PDF format)>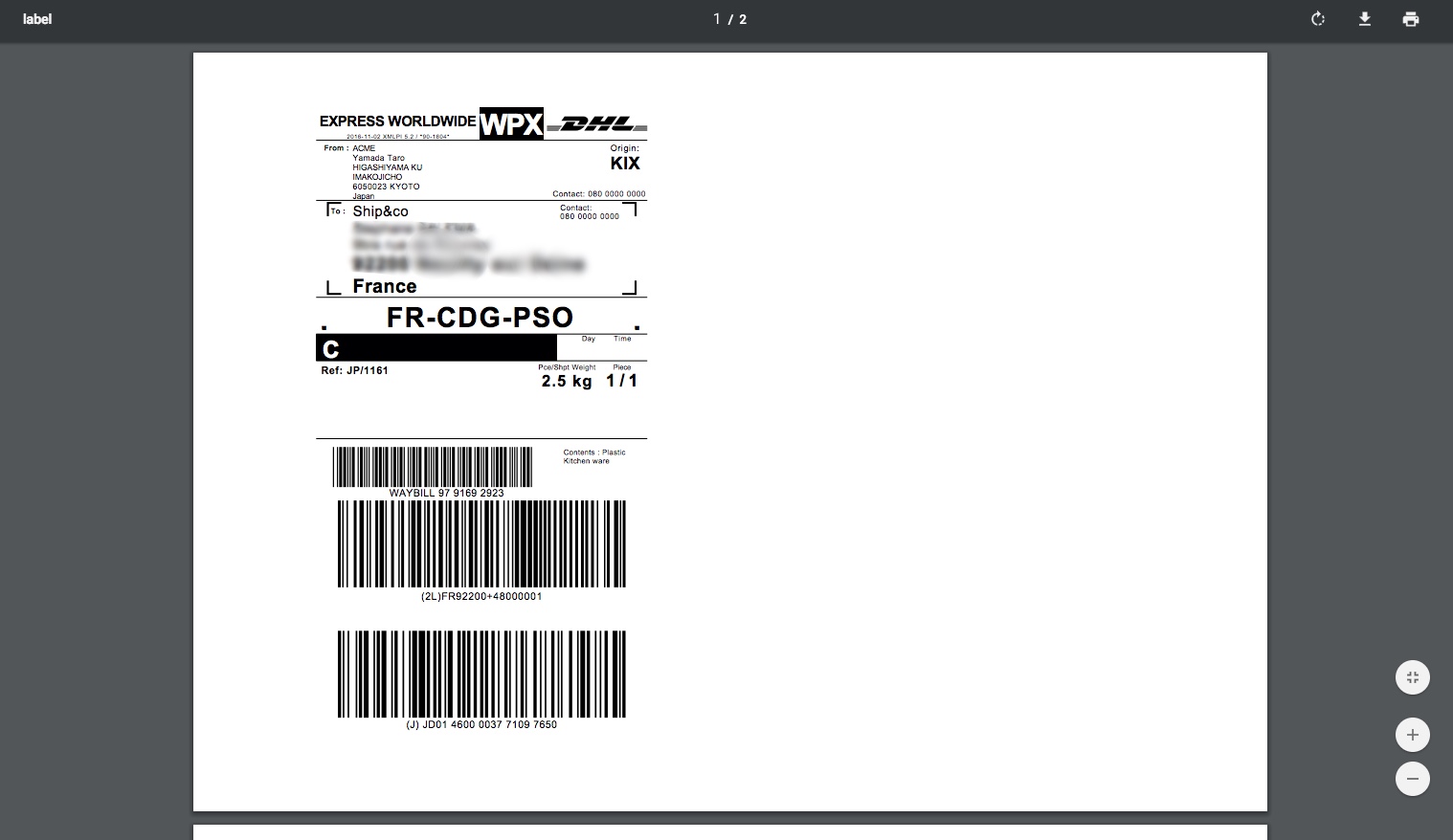 * For details on how to add insurance to cargo, please click here.